Often referred to as delightfully insane the Trefecta RDR is now also available in a Black Editon. A completely blacked out Trefecta RDR in a black powder coating for maximum durability and stealth.
The Trefecta RDR Black Edition is the most powerful eBike on the market and offers the most value based on performance, range and design. Offering you a longer lasting 50.4v, 1480Wh / 34Ah battery pack to provide you with staggering range of approximately 200 km, a powerful mid-engine motor delivering 120 nm of torque, hydraulic callipers with floating disc brakes and optionally the world's first integrated high performance eBike ABS (Preventing the front wheel from locking up and the rear wheel from lifting under braking).
The RDR is designed to cope with almost any terrain. But even ordinary commuters should be able to drive stylishly from work to home and back with the the optional Road Kit.
The Trefecta RDR Black Edition mainframe is made in a high pressure injected mould with 6000 series aluminium. The Powertrain is a custom welded 6000 series aluminium profile. Through an adjustable damper mount it is possible to vary the trail angle to suit the riding style and terrain.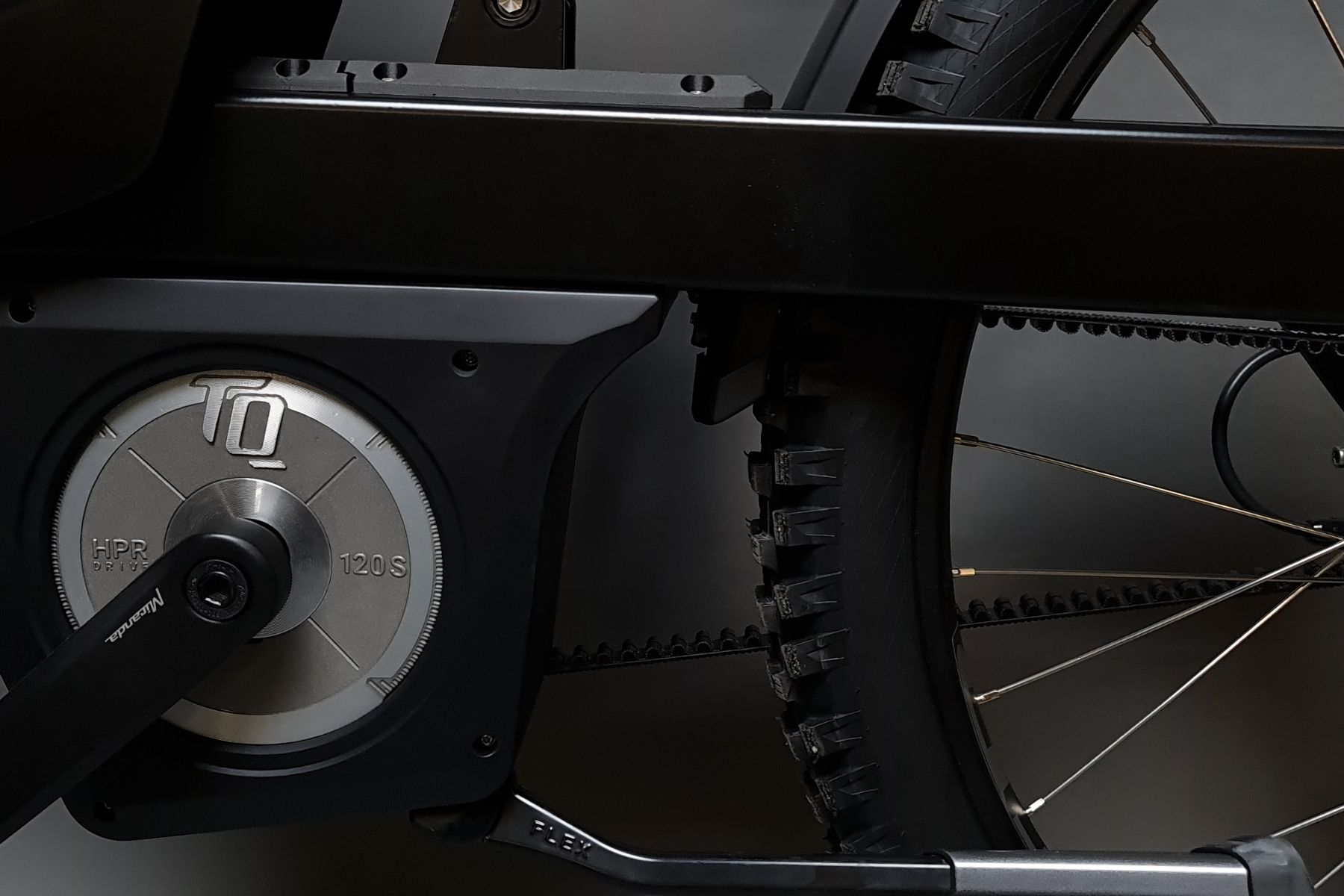 The Trefecta RDR is the ideal eBike to take on a challenging off-road trail and yet with the road kit installed the RDR is the fast and relaxed solution for your every day inter-urban commutes. The Trefecta RDR offers you best value for Performance, Range and Design without compromising on the values the Trefecta brand is known for: offering you the ultimate riding experience with the freedom to go where you want, when you want.
Don't wait and order yours directly in our webshop