At Trefecta we have already been able to deliver a lot of beautiful and special bikes in our history, but this is a very special one. A homage to the Ferrari Pista.
Petrol heads will know that The Ferrari 488 Pista is powered by the most powerful V8 engine in the Maranello marque's history and is the company's special series sports car with the highest level of technological transfer from racing. In fact the name, meaning 'track' in Italian, was chosen specifically to testify to Ferrari's unparalleled heritage in motor sports.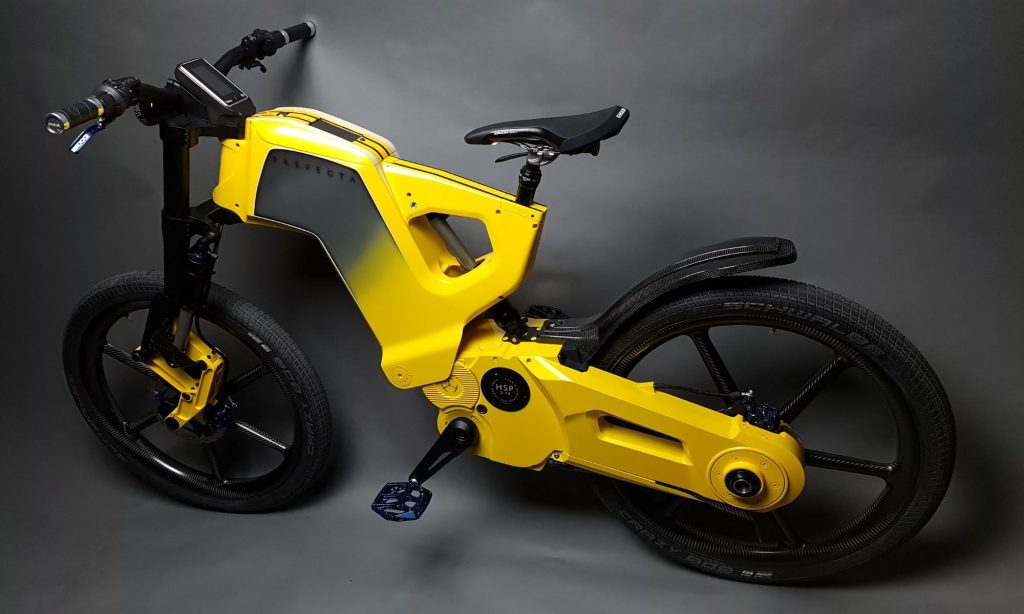 Like the
Ferrari
the
Trefecta URB
is a perfect compromise between man and machine. The URB is an engineering "Tour de Force" with single sided adaptive suspension front and rear. This is otherwise only found on the most exotic of machines! The URB front fork has a tapered down tube which was developed using FEM structural analysis. More than a simple electric bike, URB Speed Pedelec is a mix of technologies and connectivity. Built with the highest materials with high-performing components, the bike offers unique high-end functionalities.
The bike effectiveness is at its peak as the biker uses its strength to pedal at low-speed, and when the engine propels him at high speeds. The engine is a 4 kW HSP2-4 model, a true hybrid combined to a Smesh gearbox. It can reach a top speed of 75 km/h. Thanks to its Li-ion battery the ride can last for approximately 100km. The bike has an aluminium frame as well as carbon fibre wheels, all lightweight components that allow it to be more powerful wherever in city or on less practicable roads.
This Trefecta URB Pista will stand out thanks to its Modena extraordinary paint scheme with black racing stripes. The paint is the famous Ferrari Giallo Triplo Strato. A tri coat paint that contains a solid yellow undercoat and a pearl yellow basecoat.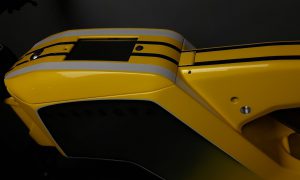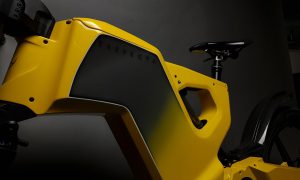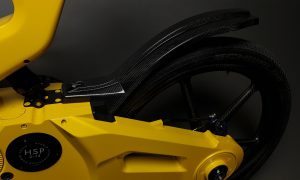 Besides it's beautiful paint job this Trefecta URB homage "Ferrari Pista" has been completed with the following components:
• Supernova M99 Pro
• Honis rear light saddle mounted
• Saddle dropper
• Ergon Carbon Pro saddle in black leather
• Carbon fibre rear mudguard
• Carbon fibre kickstand
• Carbon fibre front fork servo cover
• Schwalbe Crazy Bob tyres
• Trefecta folding stand
• Trefecta complete tool kit
• Spare tubes and brake pads
We wish the new owner a lot of pleasure with this extraordinary Trefecta and we are reluctantly saying goodbye to this bike on it's way to its final destination in the USA.